The Sardinian South-West coast is characterized by tall cliffs overhanging to the sea, by stupendous beaches with white sand, by uncontaminated small beaches and by a crystalline sea. The position of the Hotel Lido degli Spagnoli allows to reach the most beautiful beaches of this part of Sardinia.
Today we take you to discover the first 5 beaches to be absolutely seen if you come on holiday in Portoscuso. The full list is much more longer, we will keep showing them in the future articles.
Portopaglietto Beach
It is the main beach of Portoscuso, characterized by gold sand, shallow and sandy seabed, it's ideal for kids. This beach has incredible clear water and also it is closed to the city centre.
Portopaglietto beach is 2 minutes' walk from the Hotel Lido degli Spagnoli.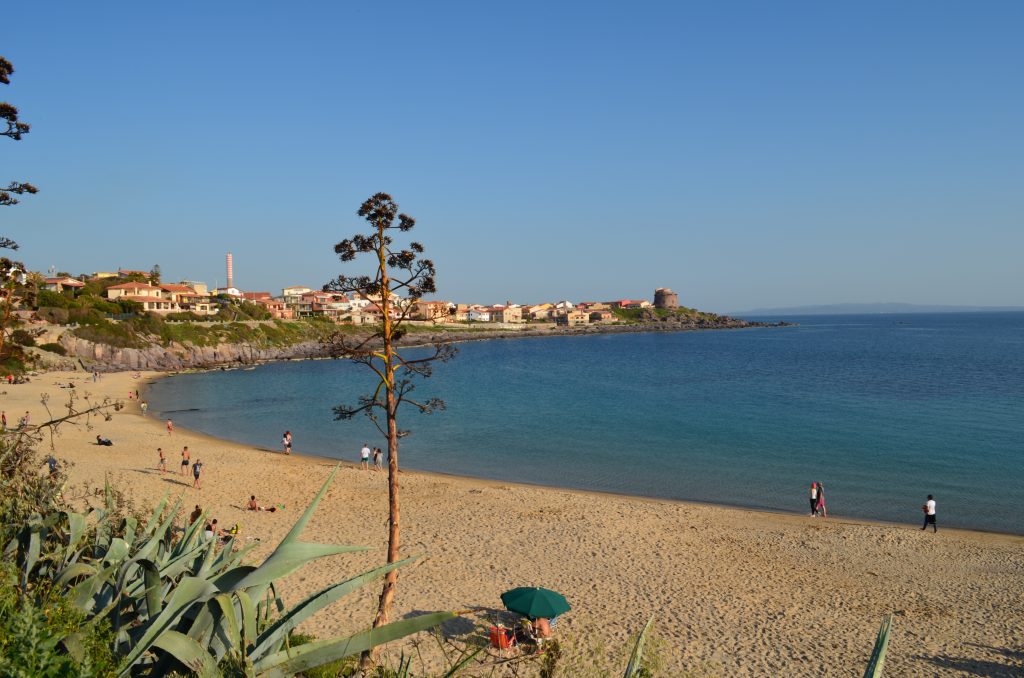 Funtanamare Beach
It is located inside the Gulf of Gonnesa, framed by the Sulcis mountains which arrived until the sea, creating gold beaches and eroded limestone cliffs. The sea has a particular seabed of pink sand, delimited by cliffs and '800 Miners ruins. The Funtanamare Beach is windblown by the Mistral and for this reason it's the favourite place for the Kiters and Surfers.
Funtanamare Beach is located at 18 Km from Portoscuso.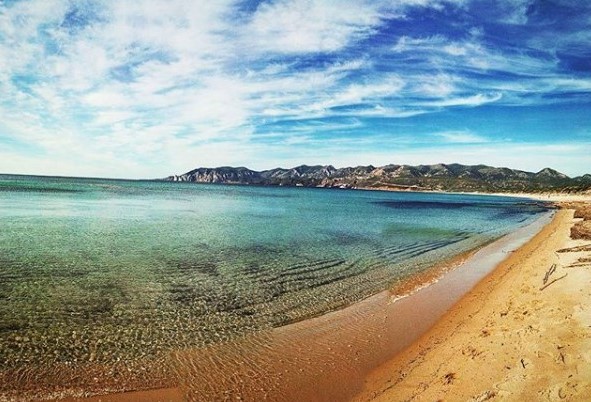 Masua Beach
It is one of the most beautiful beaches of Sardinia. The beach is characterized by thin sand wetting by a crystal, green and clear sea, with a seabed that become suddenly deep. Masua Beach is unique, indeed it is possible to enjoy the view of "Pan di Zucchero", a white Island 133 Metres tall, called in this way for the candid colour and for the form of the rock.
This beach is located at 25 Km North from Portoscuso.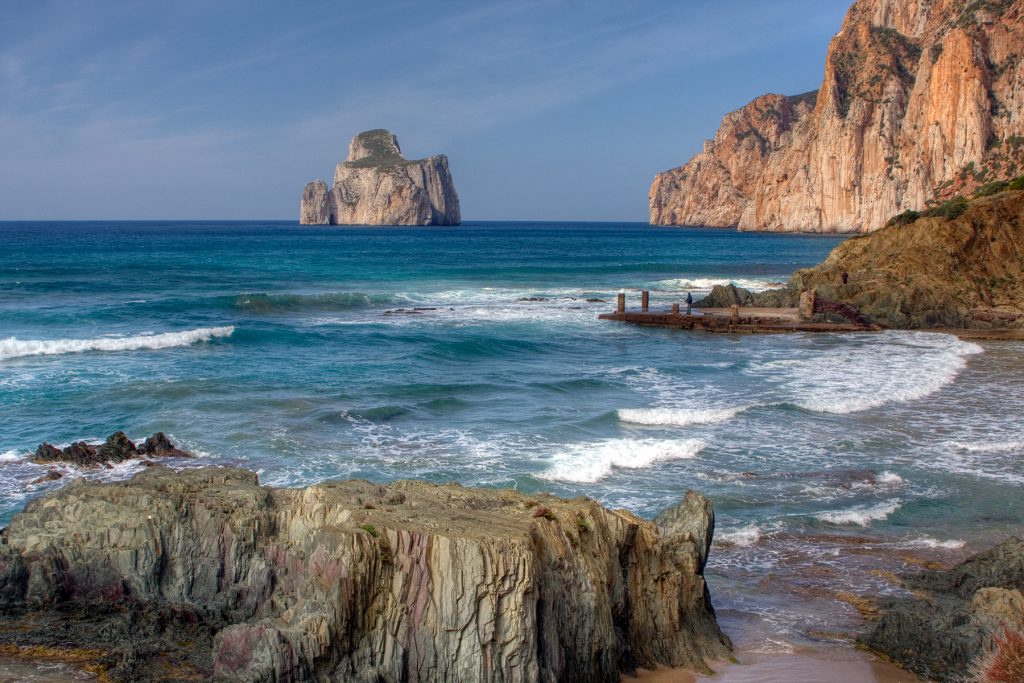 Cala Domestica Beach
It's an inlet cove between impressive walls of calcareous rock, characterized by thin sand mixed with gravel; there are also dunes surrounded by luxuriant shrubs of the Mediterranean forest. The impressive and white calcareous cliffs give the sensation to stay into a slice of heaven. The sea shows a beautiful blue, valuable especially during quiet days, and it has the shallows. A gallery, dug in the rock by miners, carries to the "Caletta", a shelter and very close beach. Cala Domestica is appreciated especially by diver and scuba diver fisher lovers.
This small nook of Sardinian sea is located 35 km from Portoscuso.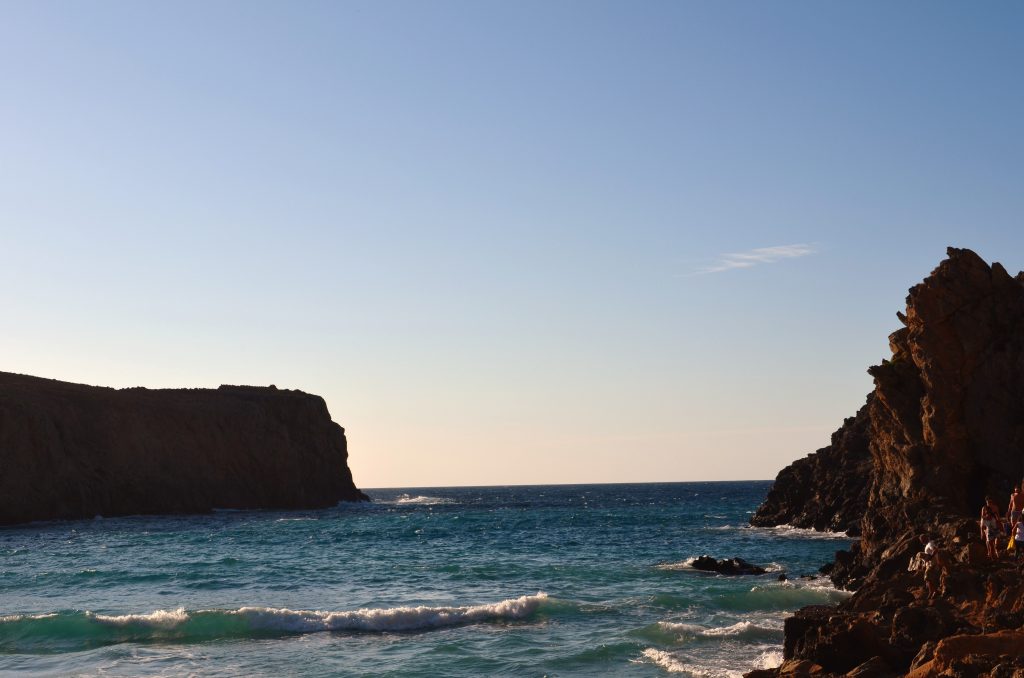 Porto Pino Beach
It is known for the clear sand and emerald water. The beach is divided in two parts by an artificial cliff and it is surrounded by a promontory covered by oaks, centuries-old junipers and rare pine of Aleppo, the only scene in Europe. Porto Pino coast is characterized by the shallows, ideals for kids, and it is also a good destination for divers and recreational fishing.
Porto Pino Beach is located 40 km from Portoscuso.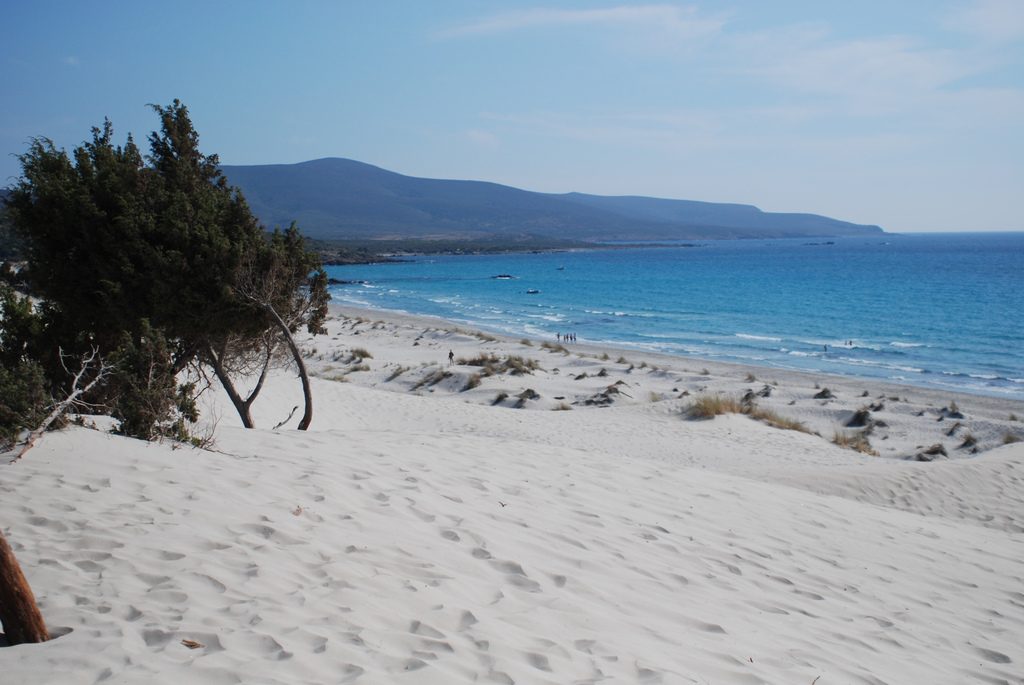 ---